NBC has an energetic Board of Directors with a diversity of talents and interests. This is very much a "Working Board".   
Howard Cork – President
howard.cork@newportbay.org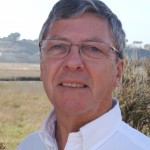 Howard lives locally in Newport Beach, moving here from the UK in 1996.   With a shared love of nature (and birding in particular) Howard and his wife spend much of their leisure time exploring the US Parks system, binoculars at the ready!   Howard retired from his position as VP Leadership Development for Avery Dennison at the end of  2009, having spent his career in human resource management.  His work took him to many parts of the world, giving him some fascinating insights into cross-cultural collaboration.  With a lifelong interest in nature, Howard decided early on that his "second life" after retirement would be in nature conservancy.  He has been an active volunteer with NBC for several years, leading kayak and walking tours, working on habitat restoration, and organizing trash clearing working parties.  Howard is committed to building strong relations with local partners, particularly the City of Newport Beach, the various agencies involved in the Bay and the HOAs and communities surrounding the Bay.  He also hopes his organizational management experience will help NBC find ways of operating more effectively.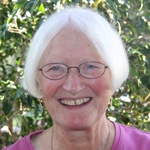 Holly Fuhrer – Secretary 
holly.fuhrer@newportbay.org
Holly discovered the Bay by kayak and has been a frequent visitor and birder in the estuary ever since.  She joined the Conservancy, became a trained Naturalist, and has been a volunteer for the past five years.  She believes that the way to promote conservation and preservation is through strong educational and outreach programs that instill a sense of wonder and appreciation of the intricacies of this rich, unique, and remarkable ecosystem and raise the consciousness of people about the importance of preserving and protecting it as one of the last remaining estuarial wetlands in California.  One of her primary interests as a Board member is building and maintaining communication and cooperation with the volunteers whose work and dedication are the backbone of the Conservancy, encouraging their involvement and making sure that their value to the organization is continually reinforced.  She also has a particular interest in our splendid bird population and maintaining the Bay as a major feeding ground on the Pacific Flyway. Holly has a BA in Sociology and a Master's Degree of Social Work and a forty year career working in human behavioral issues.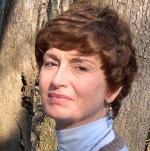 Debbie Moore 
debbie.moore@newportbay.org
Debbie Moore joined the board in 2011. Her love of the environment began in South Carolina along the coast and as an active Girl Scout. After obtaining a B.S and an M.S. in Civil Engineering with specialty in Environment and Water Resources, Debbie's career took her around the country from the plains of the Midwest, to the arid deserts of Arizona, to the Chesapeake Bay and finally to Southern California. She became interested in the Newport Bay while working as the Environmental Program Manager at the San Joaquin Marsh. Debbie looks forward to applying her knowledge of the environment from around the country and her diverse work experience with corporations, public agencies and nonprofits to preserving and protecting the Newport Bay for future generations.
Rita McCoy
rita.mccoy@newportbay.org
Rita is a retired customer relations professional. She graduated from the Naturalist 10-week training class in 1990 and has been volunteering at UNB in numerous capacities since that time. She particularly likes to lead walking tours and perform outreach. Her knowledge of the Bay and its history is amazing. Rita served as NBC's Volunteer Coordinator for several years. Her enthusiasm for the Bay made her a great mentor for the new volunteers coming through the program and the rapport she had established with nearly all of the volunteers over the years allowed her to motivate the seasoned volunteers. She looks forward to continuing to strengthen the volunteer base of the organization.
Peter Bryant
peter.bryant@newportbay.org
Peter Bryant's interest and passion are in documenting, monitoring and preserving local biodiversity and ecosystems. He has been teaching Biodiversity and Conservation for 20 years at UCI, and now participates in the First-year Integrated Program in Environmental Science. Peter specializes in photographing invertebrates, especially the more difficult ones including the smallest insects as well as various marine and aquatic species. He has a Masters' degree in Biochemistry and a Ph.D. in Genetics, and he is now participating in an international effort to catalog biodiversity using DNA-based methods. His main contribution to recent NBC activities has been to establish a Research Committee which has organized both quarterly Research Workshops and an Annual Symposium.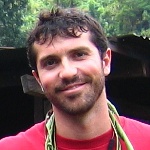 Rob Ellis
rob.ellis@newportbay.org
 Rob has been teaching marine, earth and environmental science for more than 10 years in both classrooms and outdoor environments. He currently teaches at Fullerton College, Orange Coast College, Irvine Valley College and Long Beach City College, and has worked for a variety of field education programs including the Ocean Institute, Catalina Island Marine Institute, Long acre Expeditions and Broad reach. His graduate work focused on Marine and Coastal Resource Management and he also holds undergraduate degrees in Aquatic Biology and Environmental Studies from UC Santa Barbara. He believes that developing local student appreciation of the bay's resources is the best long term conservation strategy. Therefore, his primary goal in working with the Newport Bay Conservancy is to increase the number of students involved with research and monitoring projects in Newport Bay.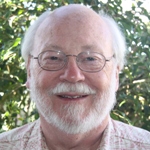 Peter Fuhrer
peter.fuhrer@newportbay.org
Peter has had a long and dedicated involvement with environmental concerns and is a member of many national conservation organizations. He became aware of the rare and beautiful environment that is the Upper Newport Bay from the cockpit of his kayak. Peter became an NBC Naturalist in 2007 and since then has volunteered many hours at Marine Life Inventories at the BBSC and leading kayak tours at the NAC. Through these activities, he developed an interest in studying the marine life of the bay. He has a devoted interest in supporting and promoting the Upper Newport Bay as an important ecological area that is also critical as a teaching model to demonstrate the importance of endangered California coastal wetlands. Currently, he is a member of the NBC Research Committee. He has a Ph.D in Molecular Biology and owns a consulting and contract research company. He also conducts several research projects at the University of California, Irvine and participates in teaching a summer course on the Ecology and Biodiversity of Coastal Southern California.
Dennis L. Kelly
dennis.kelly@newportbay.org
Dennis Kelly has been fascinated with Upper Newport Bay since the early 1970′s when he attended a meeting that was held in the garage of Frank and Fran Robinson. Since then he has participated in and lectured at many events dedicated to the protection of the Upper Newport Bay Ecological Reserve. Over the past six years Dennis has been a leading researcher on coastal bottlenose dolphin (Tursiops truncatus) which suddenly and unexpectedly began entering Newport Harbor and swimming, sometimes, as far up into the upper bay. It is his belief that Upper Newport Bay Ecological Reserve is an environmental jewel that should be a centerpiece of environmental education, volunteerism, and public participation in marine ecology and restoration in our area. By his involvement on the board he hopes that his background, training, and experience can assist with these efforts.
Angie Vazirian
angie.vazirian@newportbay.org
Angie Vazirian is an active Real Estate Broker and the owner of Exclusive Homes Reality in Newport.  She has a B.A. in Accounting and a M.S. in  Education.  Angie graduated from the Naturalist 10-week training class in 2006 and has been an active volunteer at NBC working at the science fair and providing kayak tours.  Angie is a council member with the Orange County Museum of Art in Newport, volunteers at OASIS Travel, and looks forward to greater involvement with NBC as well as other local programs.  Angie lives in Santa Ana Heights and spends a lot of time on the Back Bay Trails.  Upper Newport Bay and places like Banning Ranch represent the "Rain Forest" in her back yard, which should be preserved and celebrated.